Mobile computing gets its fast track in this decade through Android operating system, almost every one have the android mobile in their pockets, for an electronics professional and students android platform gives lot of Apps and tools to learn, design and develop electronics.
 Here we have listed some of the best and free android apps available in the android play store, you can get these apps and play on it without any cost, these apps gives more productivity to the electronic students and professionals.
You can get these following apps in google play store by searching the term…
1.EveryCircuit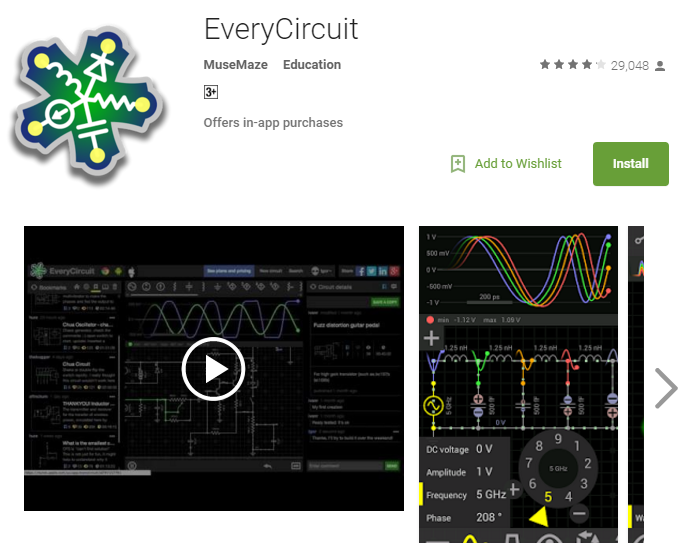 This everycircuit app gives different circuits with different output waveform, we can choose the input voltage, input signal frequency or color of output waveform. This everycircuit app allows us to make changes in components values in order to run/simulate.
2.ElectroDroid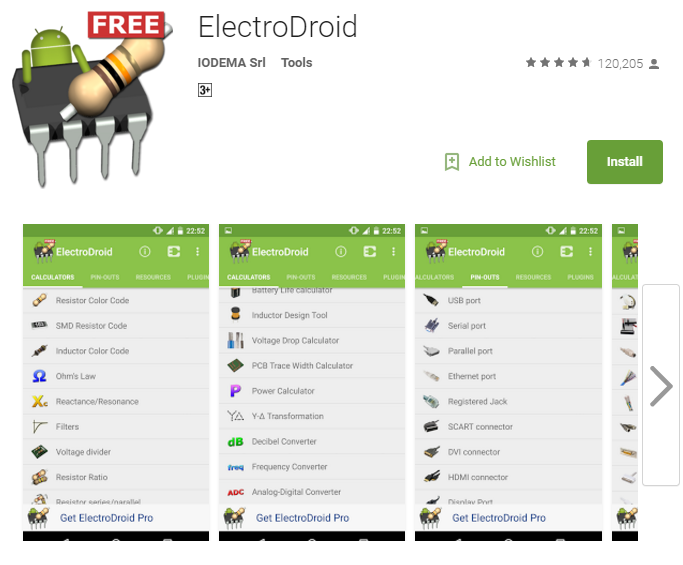 Electrodroid app gives different necessary information and data on electronic components, SMD components, electronic calculations, pinouts and more… This app is most suitable to the electronics students who seek complete dictionary for electronics and components.
3.Arduinodroid – Arduino IDE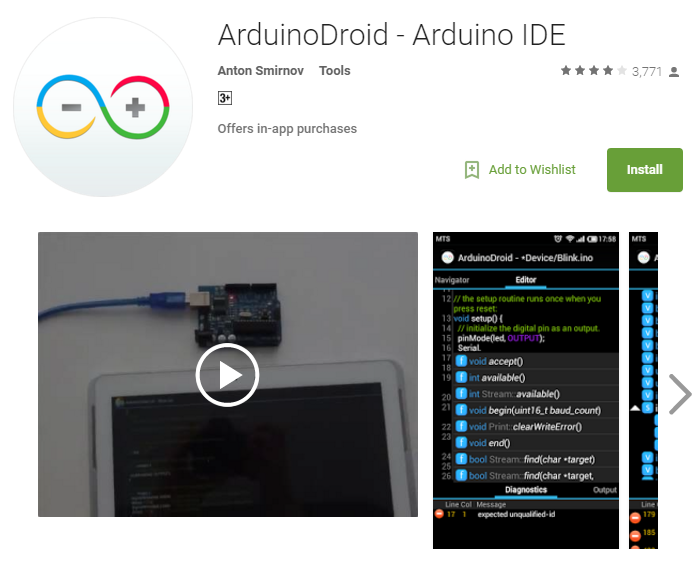 This app is little large (210 Mbyte) hence it needs some free space in installing location on you android, By using this app we can write arduino code and upload to the arduino board, this app supports library functions and many common arduino boards available in the market. Get more information regarding this app on google play store.
4.Lessons in electric circuits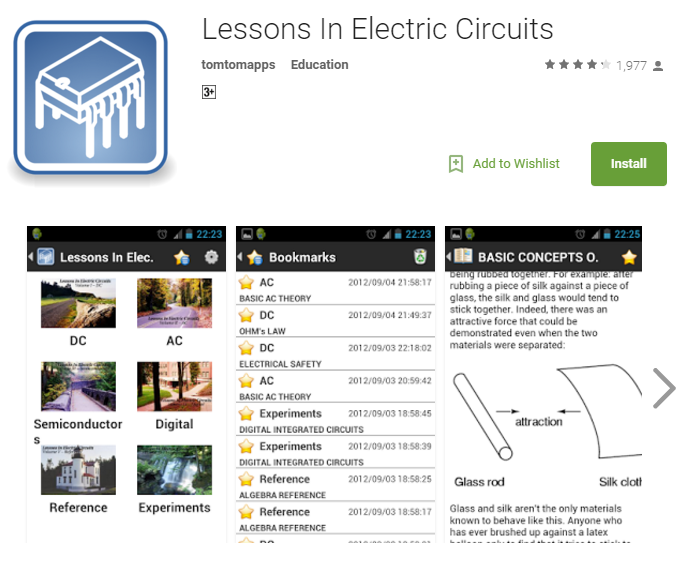 This app gives basic and needed lessons in electric field such as basic AC theory, digital integrated circuits, algebra reference and many more.
5.DroidTesla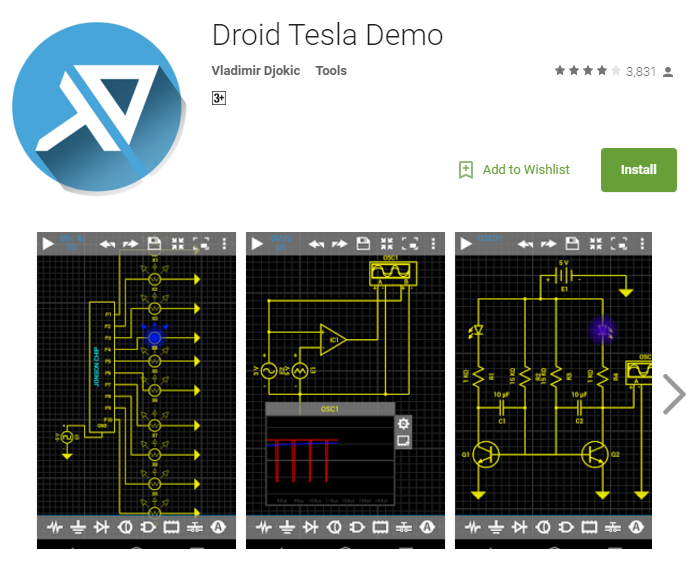 Droid Tesla app gives spice tool on your andorid device to simulate the electronic circuits and gives perfect waveforms, here you can simulate example circuits with different component values.
6.PIC micro Database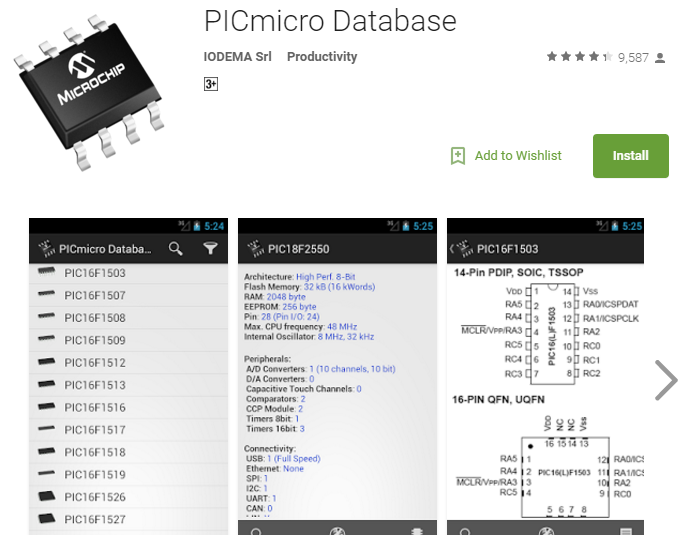 Get all data sheet on PIC microcontroller and detailed specifications from this app, it is very easy and handy app to operate, search the part number of PIC microcontroller to get details.
7.Electronics Toolkit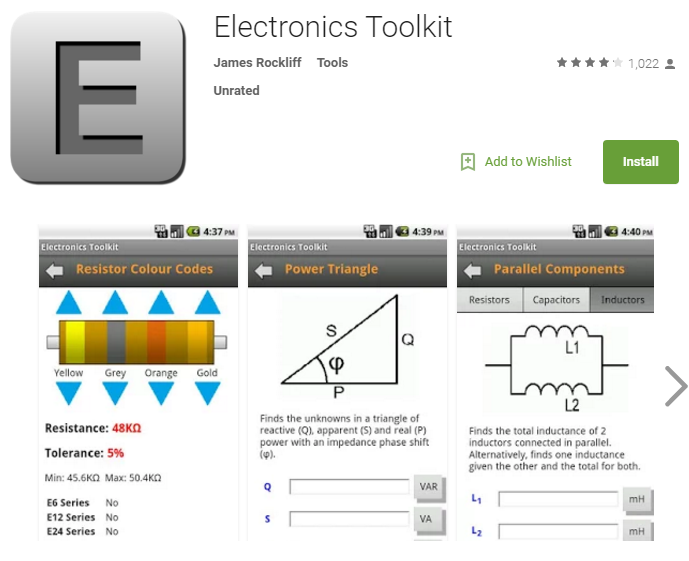 8.M32 Assembly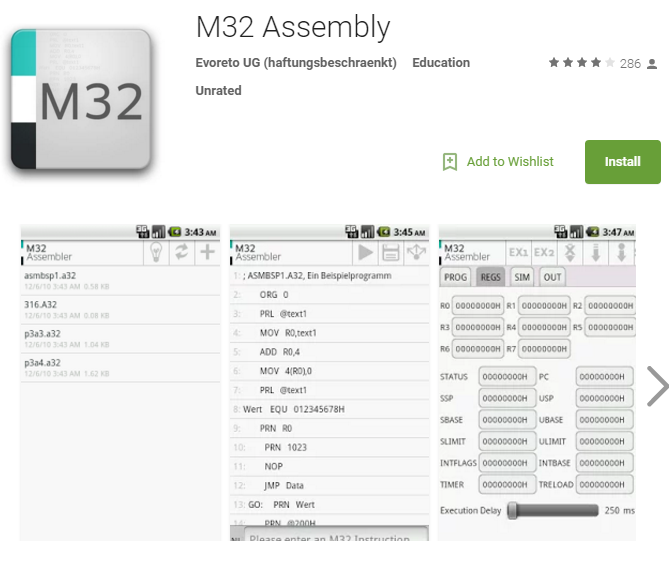 This app very useful to code assemble language programs and gives simulate output.
9.All Datasheet App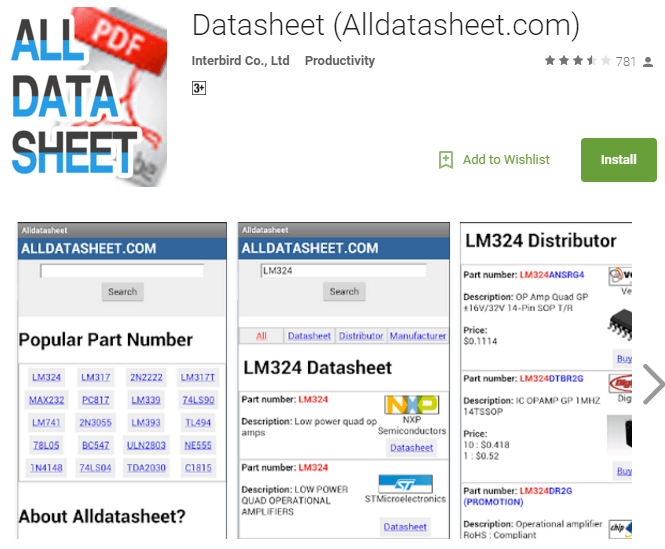 10.RF pad calculator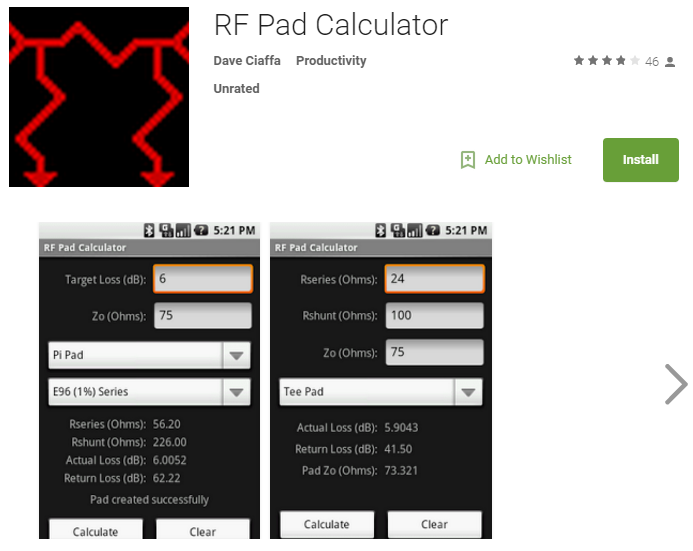 11.Amplicalc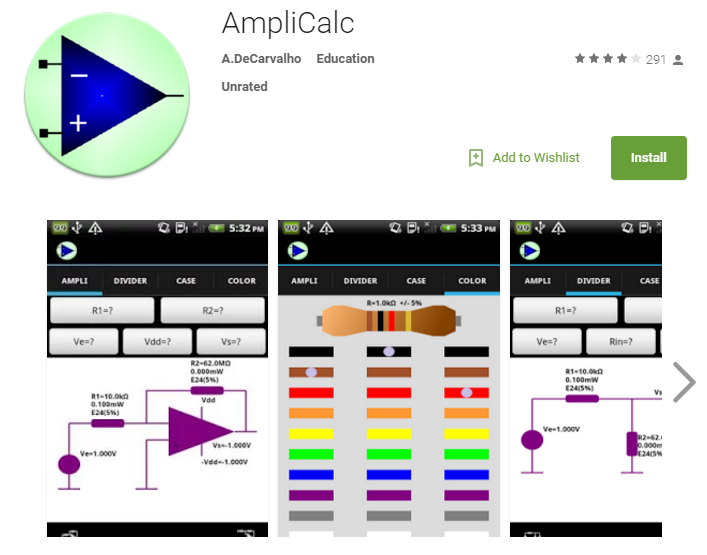 12.Filtercalc
13.Electrical calculations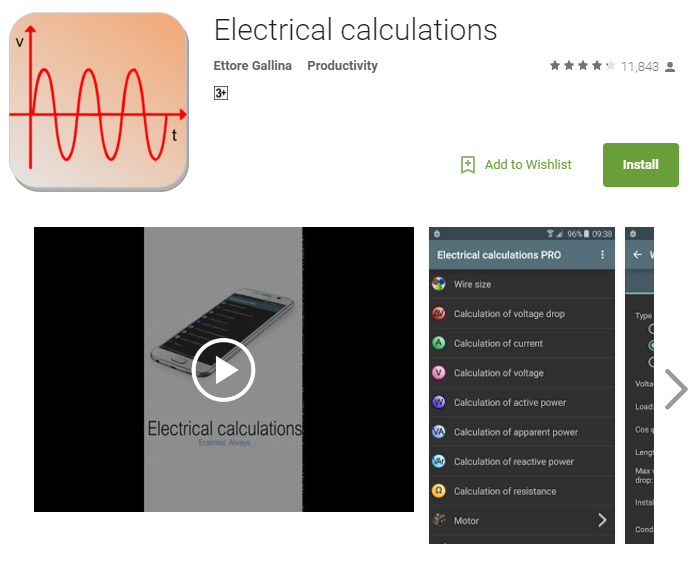 14.Timer IC calculator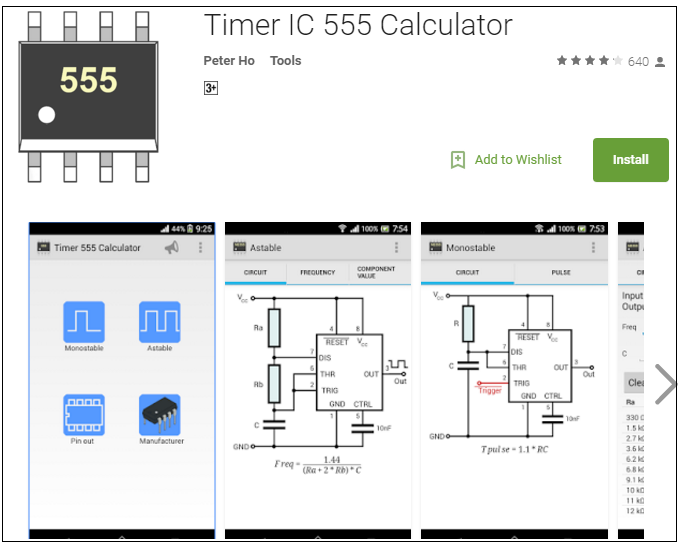 15.Basic Electronics Engineering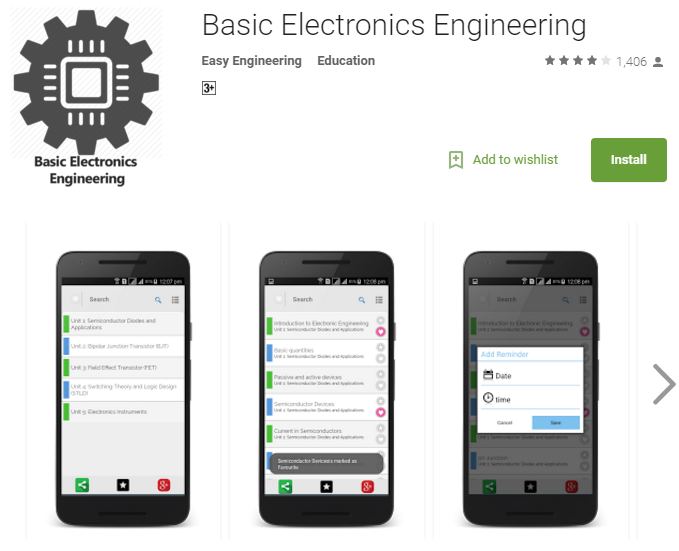 16.Resistor color codes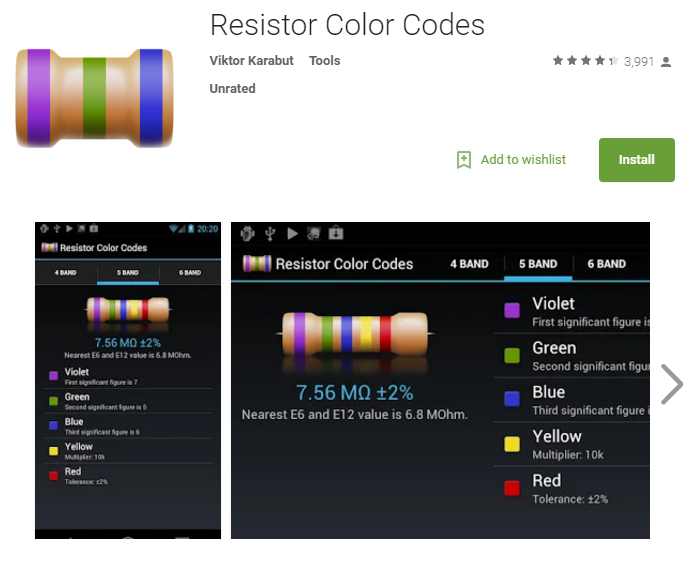 17.Electronics Formulas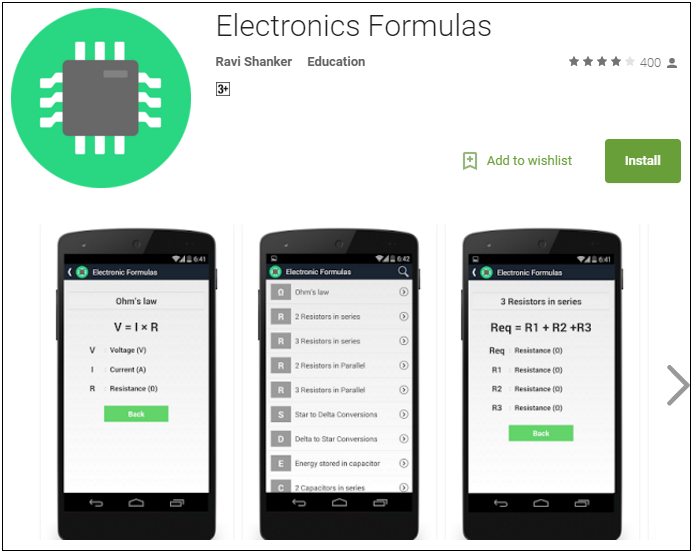 18.Electronics calculator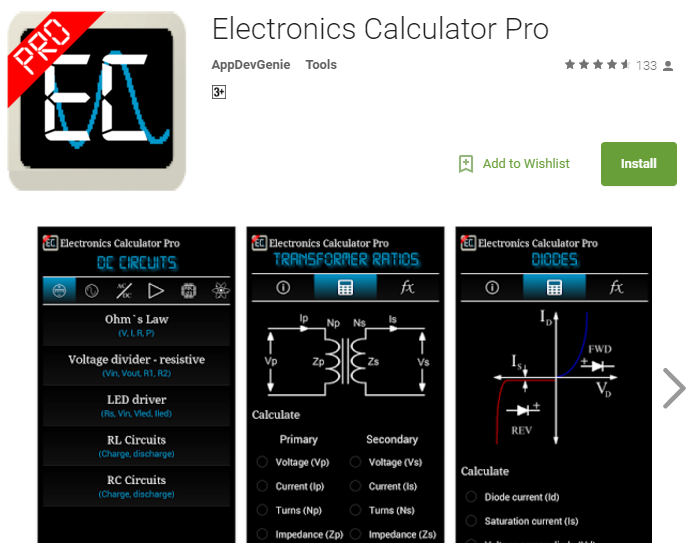 These are the eighteen must need android app for every electronics professionals and students.