Arduino boards are loved by many Designers, Engineers, Students and hobbyists, Because of its easy to Understand documentations and Development Environment. Recently Arduino released limited version of Arduino UNO mini version with lot exciting feature 🤔. Let us make Arduino UNO mini Review.
Unlike other Arduino board this mini comes in a fancy box and its attractive too, A compact Arduino board in black and gold theme.
Arduino UNO mini Board
This board Released in November 2021 for to Celebrate 10 Million Makers (10 Million Arduino UNO units Sold) milestone by Arduino. In that box you can see a thanks note as " A little Jewel as a big thank you for all your loyal support over the years" and signatures of Arduino team.
Lets talk about technical aspect of Arduino mini. The first thing to notice is the dimensions, here UNO comes in 68.6mm length, 53.4mm width and the mini comes in 34.2mm length and 26.7mm width. Eye catching Another difference is USB port, the UNO uses USB-B and the mini uses USB-C and there is no battery connector in mini version but you can solder power source in PCB through hole terminals. The Arduino mini provides female pin header and also PCB through hole.
Arduino UNO mini Pinout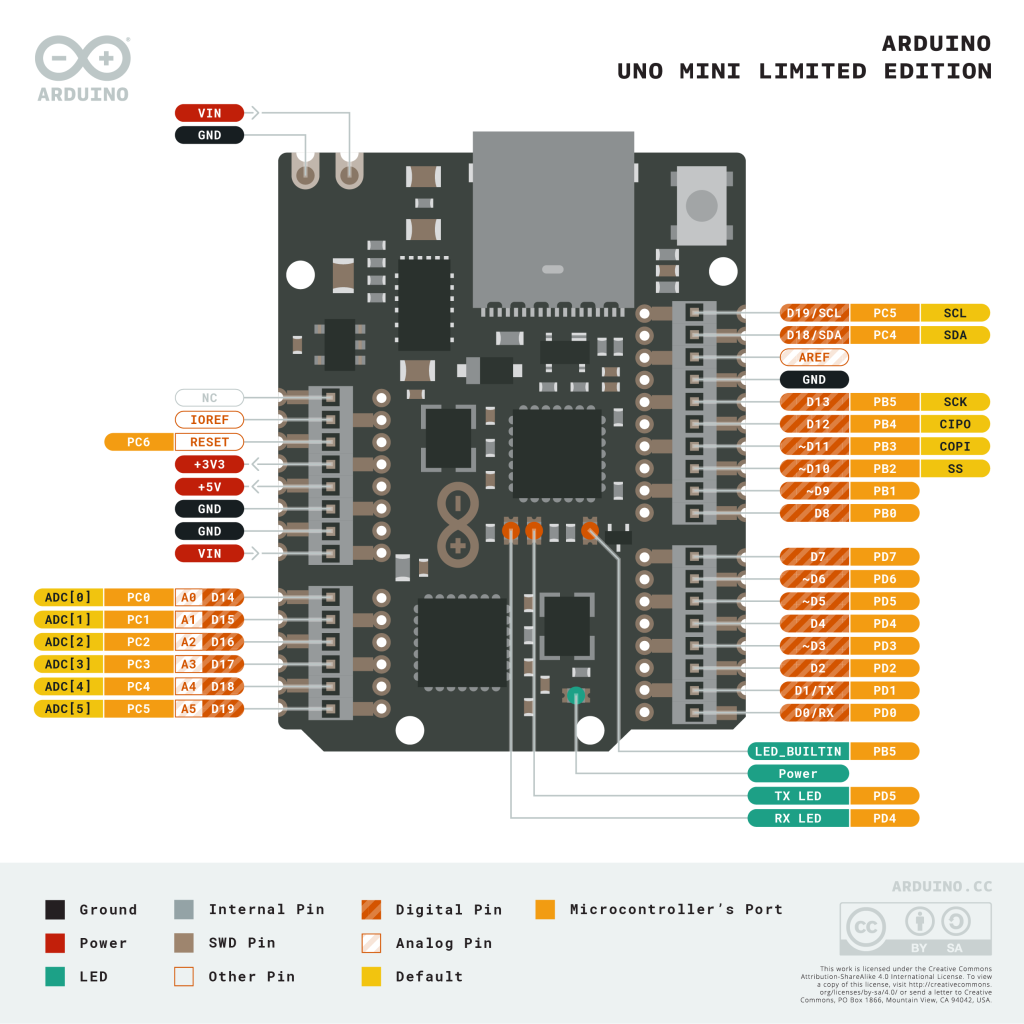 Review Point
UNO and mini are Same in technical term and operations.
If you bored with UNO then try mini.
USB-C connector is awesome and eager to see other Arduino boards with USB-C connectors.
It is eye catching board and it looks fancy.
If Arduino makes plastic case for mini board i will buy that too.
Source