This simple circuit automatic headlight switch turn on vehicle head light when reaching dark tunnel or during night time, by fixing this circuit driver can concentrate on driving without any think about headlight of vehicle.
Circuit diagram for automatic headlight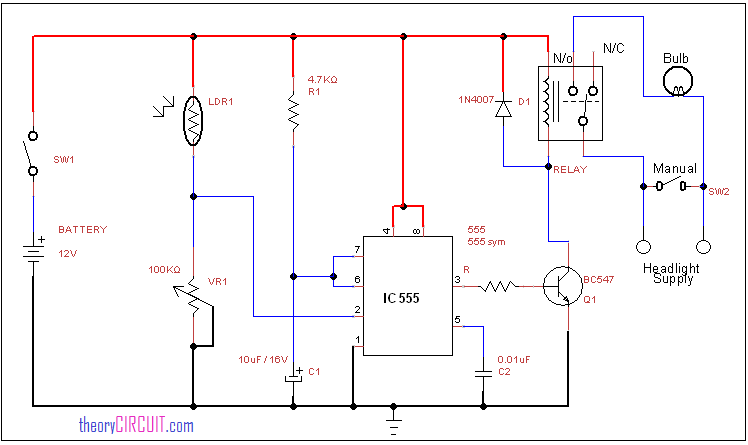 Construction and Working
     This circuit constructed with IC 555 and LDR as a trigger input sensor, the output of IC 555 connected with the relay and head light.
When the vehicle moves during day time the LDR offers low resistance hence the positive supply given to the triggering pin this don't turn IC 555 into pulse oscillation.
If the vehicle enters in dark condition then the LDR offers high resistance, the negative supply through VR1 rises and triggers the IC 555 hence this will activates the output so that head light turn on.
You can get datasheet of IC lm555 here.