IC TDA7297 is contains 15W+15W Dual bridge amplifier and it is most suitable for low power car audio amplifier. Several ready made TDA 7297 amplifier boards are available and prices also considerably cheap. This amplifier IC accepts wide range of supply voltage from 6V to 18V. It produce good audio output with minimum external components hence board size becomes tiny.
IC TDA7297

This IC has stand by & mute functions and it can be handled through microprocessor. TDA 7297 contains short circuit protection and thermal overload protection.
Amplifier Circuit diagram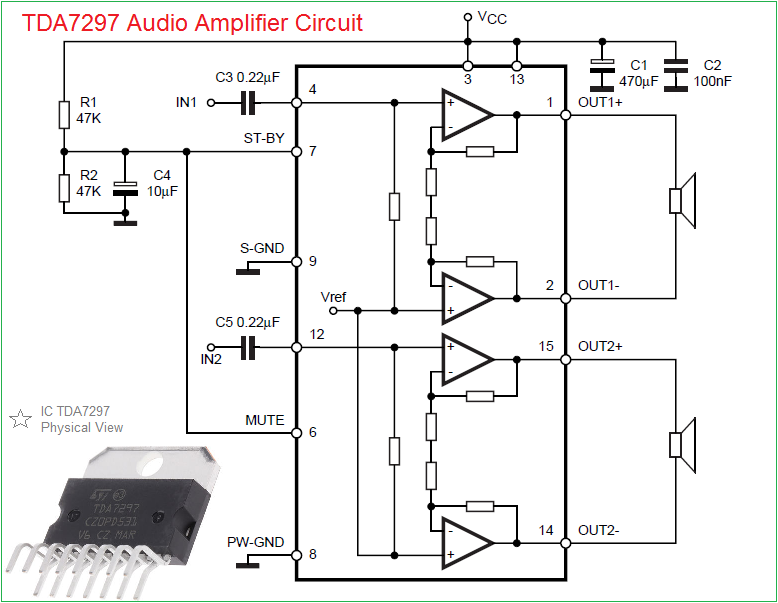 Audio amplifier circuit diagram using TDA 7297 is given from its datasheet. In this circuit IN1 and IN2 are represents stereo Audio input and a potentiometer can be connected through these pins to control sound volume level. Connect two separate speakers with right polarity to get good sound output.
Assembled Board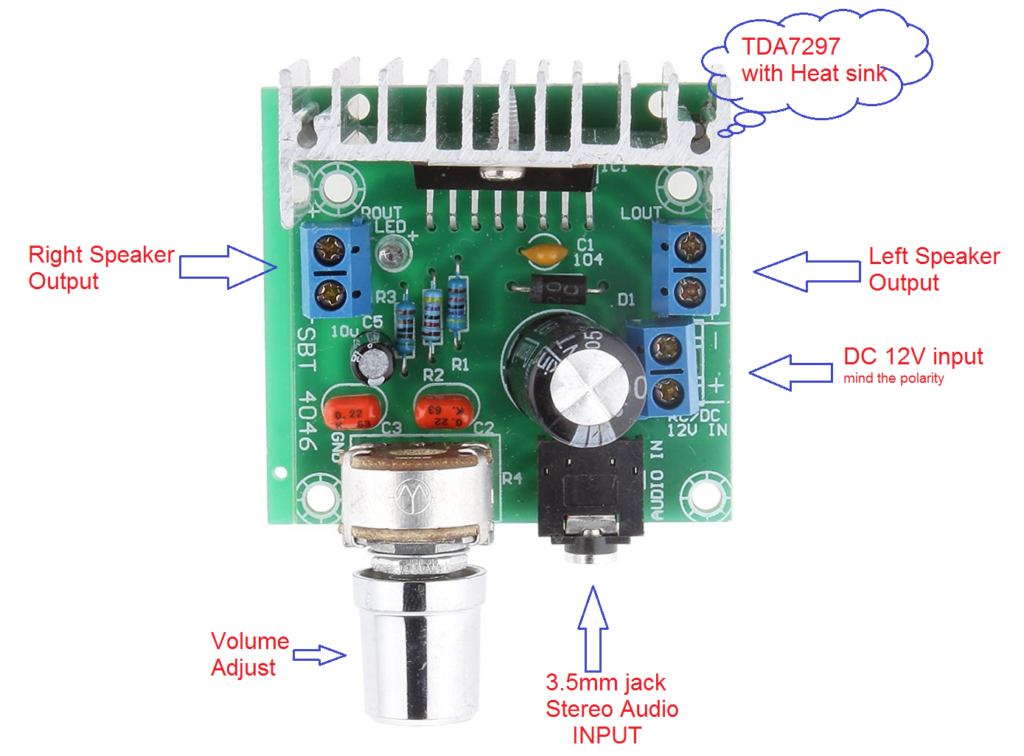 This type of ready made boards are available over the online market just google about it to get cheap one.