Growing hand held electronic devices demanding fast charging in minimum time. Minimizing internal circuit voltage loss will help to achieve this goal. Recently Infineon Technologies AG comes up with Flyback Controller with Zero Voltage Switching named as XDPS21071.
Infineon claims that XDPS21071 is flyback controller IC with zero voltage switching (ZVS) on the primary side to achieve high efficiency with simplified circuitry.
IC XDPS21071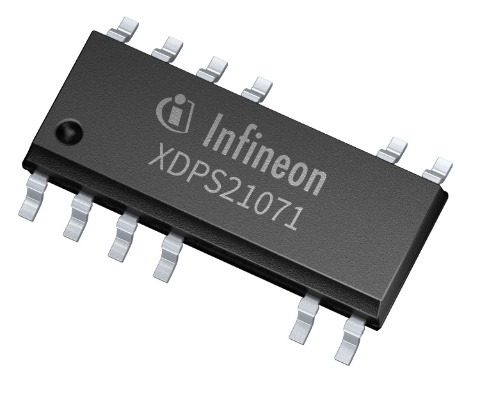 XDPS21071 Pin Configuration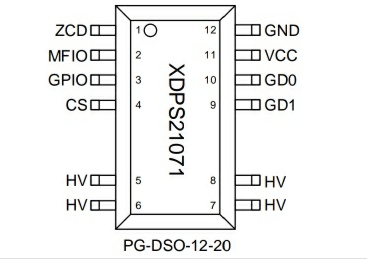 Short description of this IC XDPS21071 can be said as, it is a digital PWM controller for high density adapter applications based on DCM flyback topology.
Some of its notable features are, Multi mode operation with BM, DCM. Configurable ZVS enabled line voltage, and ZVS gate drive signal for forced resonant mode. It has one pin UART interface for configuration.