This low voltage relay driver circuit constructed by using IC MAX 4624. This MAX 4624 IC known as low voltage, single supply SPDT analog switch. Here this circuit drives 5V relay device with 2.5V source power supply.
Circuit diagram for low voltage relay driver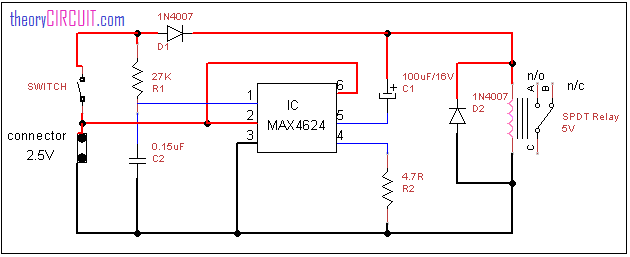 Construction and Working
   Source power supply connected with relay and MAX4624 ICs power pin 2 and 6, the digital control input pin connected through R1 and C1 components. The analog switch common pin 5 is connected with C1 capacitor, When switch closed R1 and C1 components produce timing signal depends on their values this signal is taken as digital control input hence the switching output drives the relay.
You can get IC MAX4624 here… MAX4624-MAX4625