Development boards are crucial tool for embedded system designers and electronics engineers, when the board meets performance and user friendly then it gets huge reach among peoples like hobbyist, electronic designers and students.
LPCXpresso Board
NXP semiconductors is one of the leading company among electronics industry, It produce Microcontrollers, Processors, Sensors and more.




For Embedded engineers to develop their applications NXP brings LPCXpresso development boards with lot of key elements to develop keen embedded applications.
LPCXpresso Board-LPC1769 with CMSIS DAP probe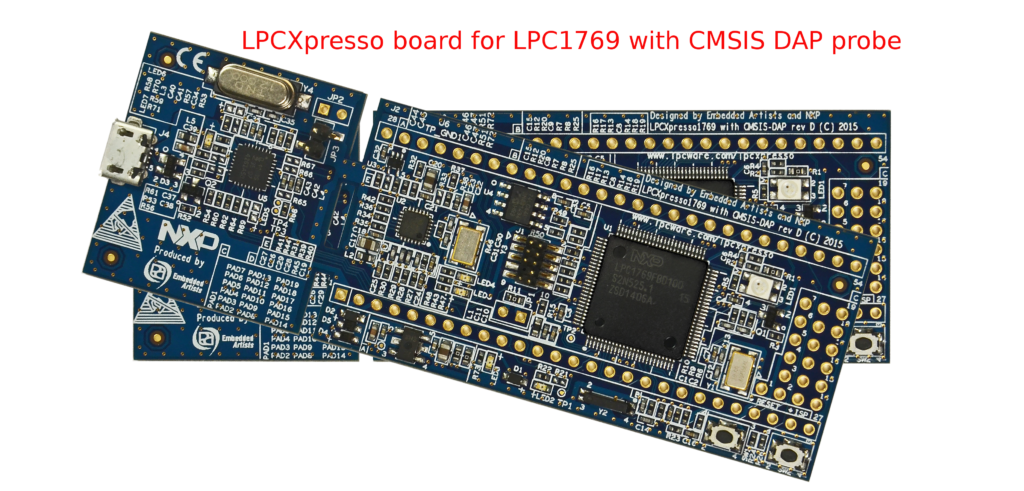 LPCXpresso board-LPC 1769 target board is a low cost tool to create great embedded applications. This board work with the LPCXpresso IDE and also work with other NXP partner toolchains.
This board contains LPC 1769 cortex M3 based microcontroller, Integrated CMSIS-DAP debug probe and this debug probe section can be snapped off to reduce the board size. This board has on board tricolor LED.
LPC1769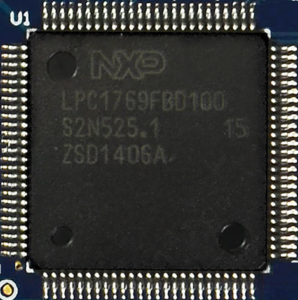 * LPC1769 is 32-bit ARM cortex-m3 microcontroller
*512 KB of flash memory,
*64 KB of data memory (SRAM),
*Ethernet MAC,
*USB Device/Host/OTG interface,
*8-channel general purpose DMA controller,
*4 UARTs, 2 CAN channels,
*2 SSP
*controllers, SPI interface,
*3 I2C-bus interfaces,
*2-input plus 2-output I2S-bus interface,
*8-channel 12-bit ADC,
*10-bit DAC,
*motor control PWM,
*Quadrature Encoder interface,
*four general purpose timers,
*6-output general purpose PWM,
*ultra-low power Real-Time
*Clock (RTC) with separate battery supply,
*70 general purpose I/O pins.
these features are amazingly in tiny space.
For more Refer Datasheet.
LPCxpresso IDE
This IDE supports developers using LPC cortex-M based micro controllers. LPCxpresso IDE comes in two categories Free Edition and Pro Edition. The free one has download limit upto 256KB and Pro Edition is cost around $495 and has unlimited download limit with 1-year NXP ticket based support. This IDE works with most popular operating systems like windows 7 and later, MAC OS X 10.8 and later, Linux (Ubuntu, Fedora).
Reference and Going Further