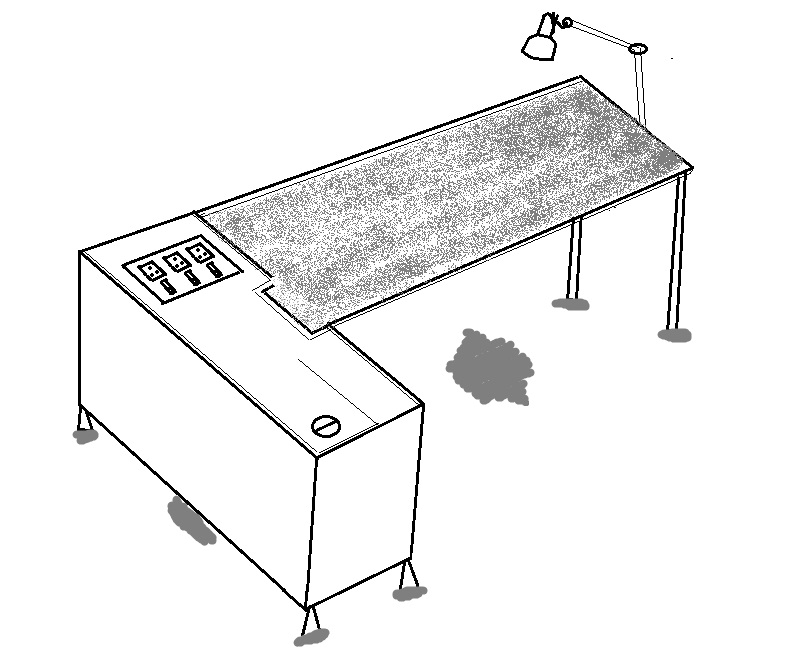 Make yourself comfortable by the simple workbench, for to handle electronics and circuits we need some tools and equipments so it is better to have some workbench to do so.
Here we given basic model of workbench, it is consists of table, power supply outlet and table focus lamp with lens. If you need more equipment you have to increase the table size and also number of power supply outlets depends on your need.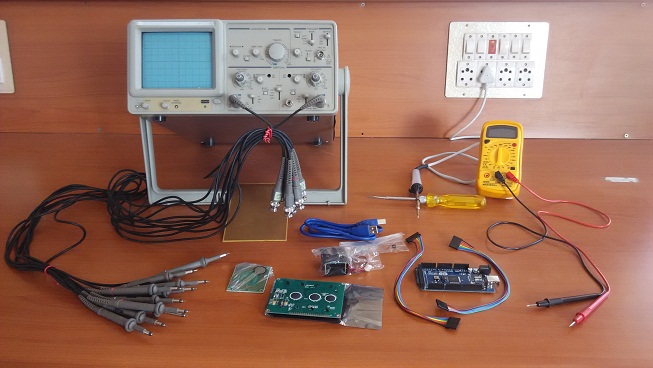 The picture shows workbench with basic testing equipments CRO (Cathode Ray Oscilloscope), Multi meter and soldering tool.