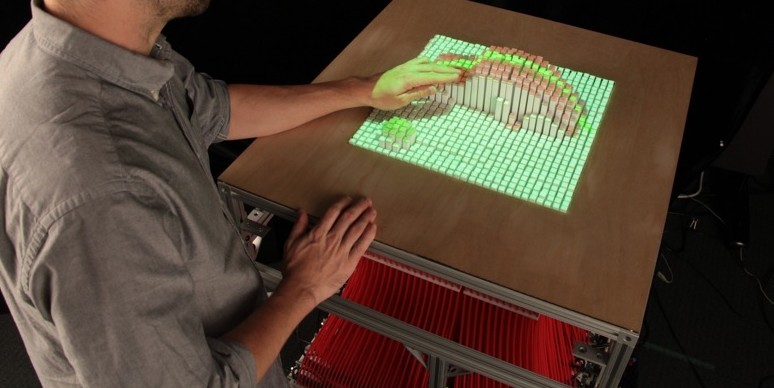 The perfect example for future technology is here, few years ago the inFORM project is made by MIT, inFORM is a dynamic shape display that can render 3D content physically. It makes lot of possibility to the human to interact with digital information in sort word you can hold virtually an object far away from you.
The project Materiable by MIT media lab tangible media group is trending now, this is shape changing interfaces gives physical shape to the digital information. It is a advanced development which gives more power to human to interact with objects & digital information and so on.
What will be in future?
In near future this technology can improve a lot, as a consideration take the whole materiable product as a image it shows very low pixel picture right now, when we increase the resolution upto High Definition (HD) imagine the activity of this materiable.
As a prototype it does so many things that you can imagine only after watching this video.