IoT (Internet of Things) projects needs to be secure to avoid system vulnerability, here the new IoT module from Samsung-ARTIK 053 wi-fi based IoT module with built in Hardware security.




It brings Wi-Fi connectivity to the things with great compactness without sacrificing hardware based security.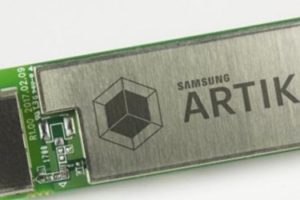 The ARTIK 053 module runs Tizen RT, a platform that includes a compact RTOS with built in TCP/IP stack and support for light weight machine-to-machine (LWM2M) protocol. This module supports wide range of IDEs like GCC C/C++ compilers, open OCD and also ARTIK IDE. These are may be the opensource software, for to Interface ARTIK 053 with Arduino IDE look at here.
Functional Block Diagram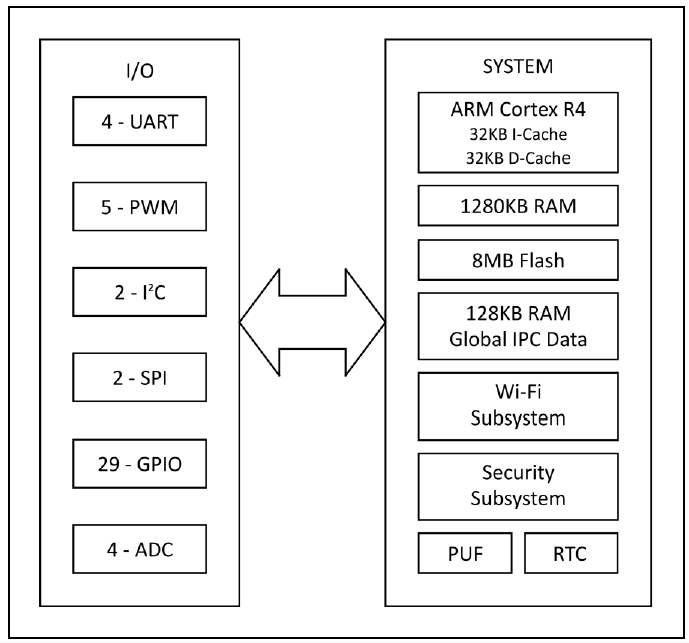 First of all this module use ARM Cortex R4 with 32 KB I-cache and 32 KB D-cache with clock speed at 320MHz. Separate 1280 KB RAM, 8 MB flash and 128 KB RAM for global IPC data memories are available. Wi-Fi subsystem certified IEEE 802.11 b/g/n with 2.4 GHz radio frequency.
The Security subsystem block has firmware integrity – secure boot and JTAG protection and Encryption AES 128/256, RSA 1024/2048, … Authentication HMAC 128/256. ARTIK 053 board has I/O ports like UART, I2C, SPI, PWM, ADC and GPIO. It consumes single supply with wide voltage input range 5V – 12V DC.
Reference