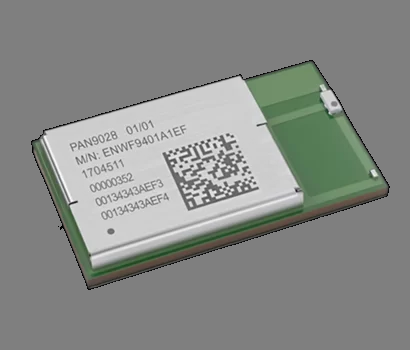 Recently Panasonic Introduced Wifi dual band 2.4GHz / 5GHz and Bluetooth module PAN9028. This is a ISM band Wifi and Bluetooth radio module, Which includes a wireless radio and a power management IC for easy integration of Wifi and Bluetooth connectivity into various Electronic applications. This module is Specifically designed for highly integrated and cost effective applications.
PAN9028 module simultaneous and independent operation of the two standards enables very high data rates (802.11ac) and low-power operation. Integrated power management, a fast dual-core CPU, 802.11i security standard support, and high-speed data interfaces deliver the performance for the speed, reliability, and quality requirements of next generation products and applications.
Panasonic makes this PAN9028 module with TX power Calibration data, Wifi, and Bluetooth system parameter pre-stored on the one time programmable memory. Hence this passing the certification process for PAN9028 customer and reduces design, test and calibration effort time.
PAN9028 module Integrating Wi-Fi and Bluetooth wireless connectivity that allows high throughput applications for industrial devices and appliances. The combination of Wi-Fi and Bluetooth provides the highest flexibility for connectivity. PAN 9028 module makes easy to implement IoT design and applications.
Main Features of PAN9028
This module available in Surface Mount Type (SMT) 24 mm × 12 mm × 2.8 mm package.
This module contains NXP 88W8987 WLAN 2.4 GHz and 5 GHz and Bluetooth single-chip solution inside
It can operate with Single power supply: 3.3 V
This module has Wide temperature range of -30 °C to 85 °C