The simple Class D Audio Amplifier Circuit designed by using IC BD5460, It is a low voltage drive Class-D monaural speaker amplifier from ROHM semiconductor.




It requires only three external components and most suitable for low power mobile audio projects.
Circuit Diagram

BD5460 Amplifier can be made in two different categories they are Single-ended input and Differential input with coupling input capacitors. 8 Ohm speaker gives good output with these amplifier circuits.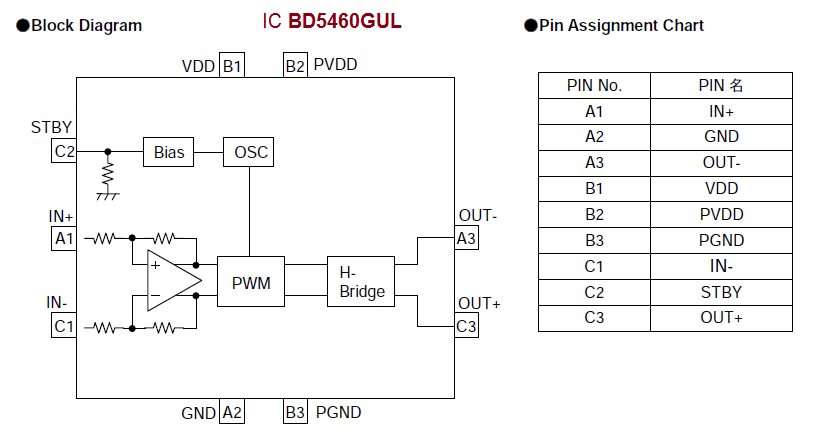 IC BD5460GUL have some unique features,
No LC Filter required for this amplifier
Only three External components Required
Active and Shutdown option
Gives output power upto 2.5W
Gain 6dB
Analog differential input / PWM digital output with H-Bridge
Very small package 9-Bump WL-CSP.
Reference