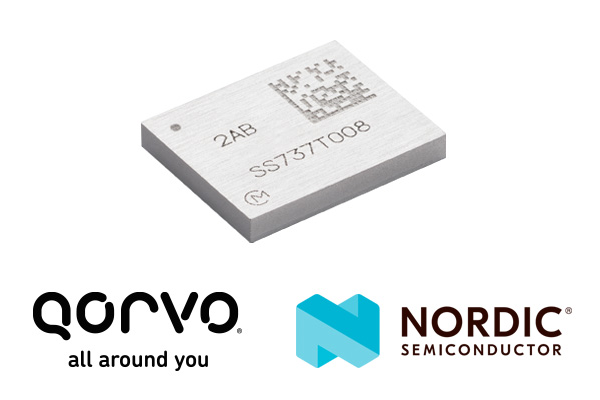 World's Smallest UWB Module from Murata delivers low power for IoT devices. Murata Recently launched Smallest Ultra Wide Band (UWB) module and also claims it as world's smallest UWB Module. It has the dimensions as 10.5mm x 8.3mm x 1.4mm, that combines elevated levels of accuracy and reliability with low power to ensure compact and battery powered IoT devices efficiency.
This Type 2AB UWB from murata uses short range radio frequency (RF) technology, Bluetooth low Energy (BLE) connectivity module. Hence it can be used in wide range of applications where precise detection is essential.
Murata manufactured this Type 2AB UWB module for IoT market. The system in package module Incorporates three antennas, Two UWB for phased difference of Arrival (PDoA) Functionality and one for BLE. This Module High – accuracy position detection capabilities and strong security functions make it particularly suited for Healthcare, Wearables, Industrial, Commercial and Home/Consumer Sectors. This Type 2AB module can be used in Asset Tracking, Indoor navigation, Smart lighting, Digital payments and location based proximity device finding applications.
Main Features of Type 2AB UWB Module
It can Support Channels: Band 5 & Band 9
UWB chipset: Qorvo DW3110/3120
This module comes with FCC/ IC/ TELE Reference Certification
Hostless module Integrated Nordic IC / nRF52840 which also have Blutooth Low Energy function for waking up UWB and updating FW.
Integrated 3-Axis sensor for saving battery
Reference clock for UWB and MCU are embedded
This module includes 256 kB RAM and 1 Mb Flash
Deep Sleep mode Current Consumption – 250nA
Operating Voltages from 2.5V to 3.6V
It has ability to operate in temperature Range from -40°C to 85°C.
For More Information Murata Type 2AB UWB Module.