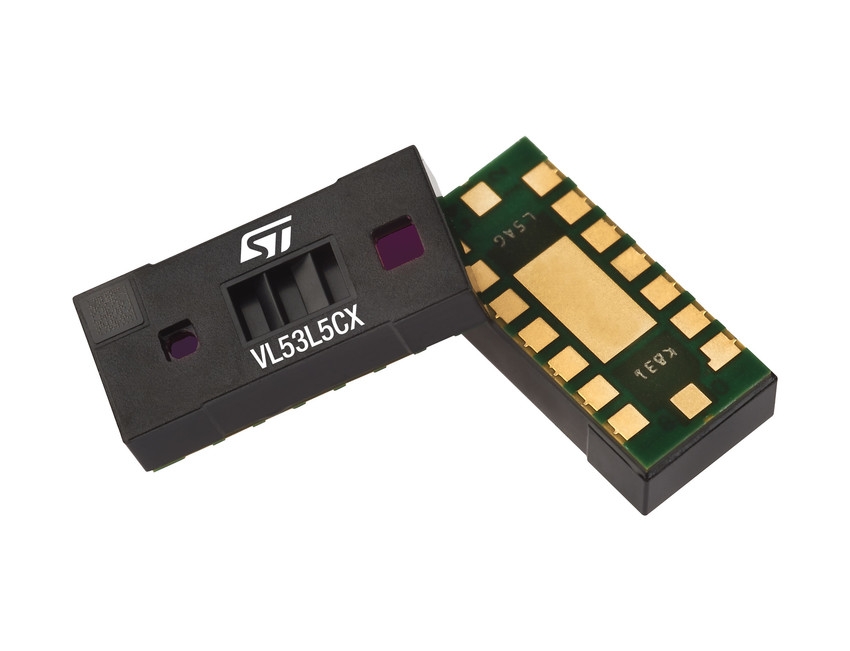 Recently Time of Flight 8×8 multi zone Ranging Sensor VL53L5CX Introduced by STmicroelectronics, for innovative and general purpose applications, bringing Sophisticated distance sensing to the Full Spectrum of Consumer and Industrial applications.
STmicroelectronics VL53L5CX Sensor provides up to 64 Sensing zones with multi target detection, Distance measurement up to four meters in each zone and a wide square edged field view with 63° diagonal.
The VL53L5CX Sensor is suited to gesture recognition, Complex scene analysis including 3D room mapping for robotics, Asset management, Liquid level control and Waste bin level monitoring also this sensor can handle Gesture recognition and automatic human presence detection, touch free operation with significant power saving.
Main Features of Sensor VL53L5CX
Some of the main features of Time of Flight (ToF) 8×8 multi zone ranging sensor VL53L5CX listed here,
This Sensor has flexible power supply options like, Single 3.3V or 2.8V operation or combination of either 3.3 V or 2.8 V AVDD with 1.8 V IOVDD
Small package size 6.4 x 3.0 x 1.5 mm
It can be used as Fast and Accurate distance ranging sensor.
It has multizone Ranging output with Either 4×4 or 8×8 separate zones.
It can sense up to 400cm.
It has 60Hz frame rate capability.
This sensor is a fully integrated miniature module with field of view (FoV).
It is priced from $3.90
For more information STmicroelectronics.