This circuit gives regulated DC power supply from USB port by using zener diode as a regulating component.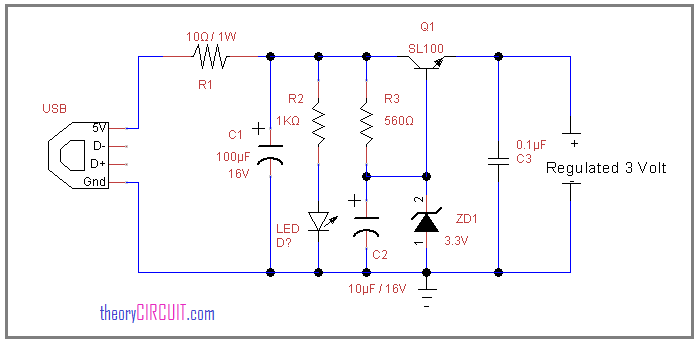 USB port (see more about USB) gives DC bias from pin1 and pin4 that power supply regulated by using zener diode by choosing different voltage zener diode we can get different level of regulated DC voltage. when we USB power source utilized we can use upto 5V zener diode as maximum level. (see zener diode tutorial)
The LED connected with R2 resistor indicates the power supply, the transistor SL100 drives output supply and the resistor R1 provides protection to the USB port.
Get SL100 transistor data sheet here