PLC (Programmable Logic Controller) widely used in Industries for Automation Process, now a days Home Automation also utilize the PLC, different types of PLCs are available in market and PLC configurations are varies depends on the applications. If you are looking for easy to interface open source PLC system then you can go with Ardbox by Boot & Work Corp, S.L.




This Product called as Arduino PLC or PLC Arduino Ardbox analog, the Ardbox available in different configurations like 20 I/Os PLC, Ethernet PLC, and Panel PC with configurable input and output.
Industrial shield Ardbox Analog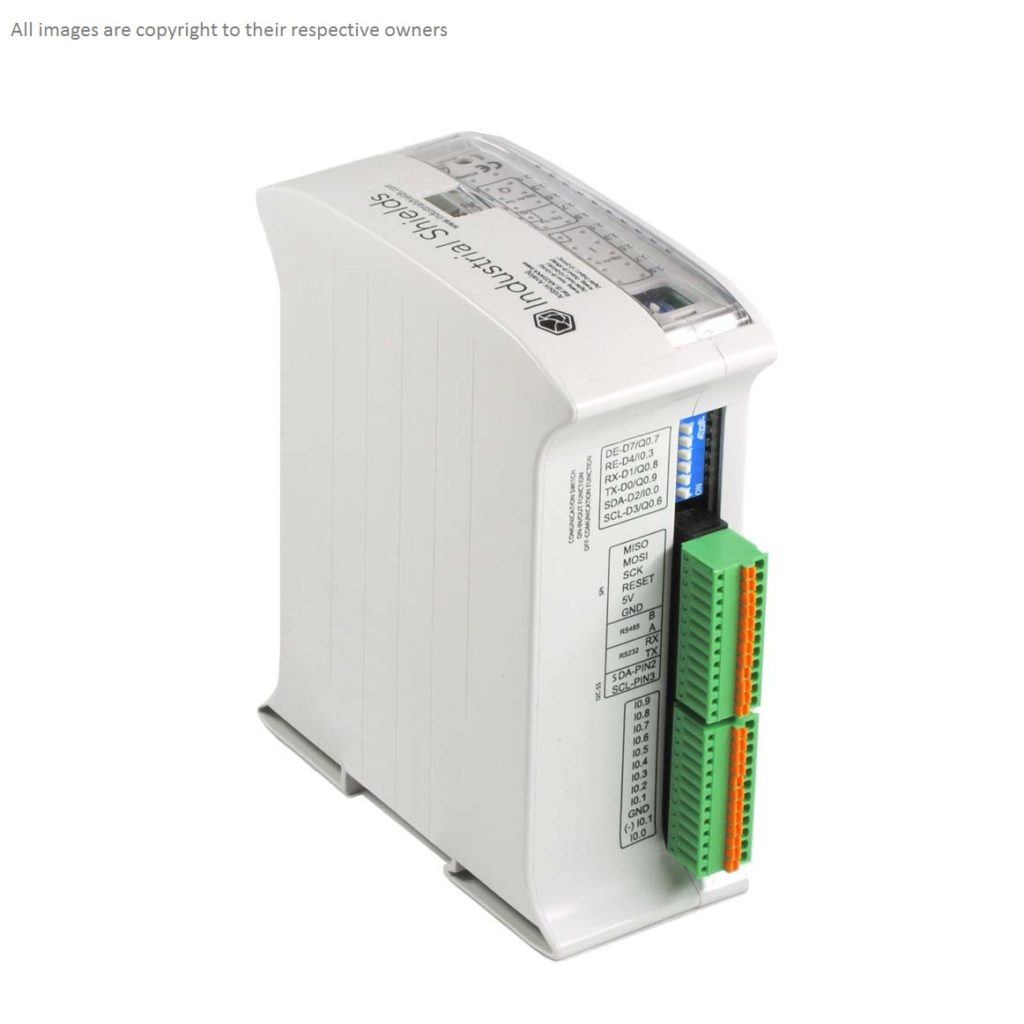 Ardbox is a compact PLC based in open source hardware technology, with different Input and output units.
Ardbox PLC family uses Arduino Leonardo board as Controller and it let us to program through the USB, and it grands immediate access in order to program and control equipment.
PLC Arduino Ardbox 20 I/Os Analog HF modbus has 20 digital Inputs / Outputs, 10x analog or digital Inputs and 10x analog or digital output. The controller offers I2C communication.
By using I2C communication we can connect upto 127 modules, and have more Input / Output master slave connections.
Technical Details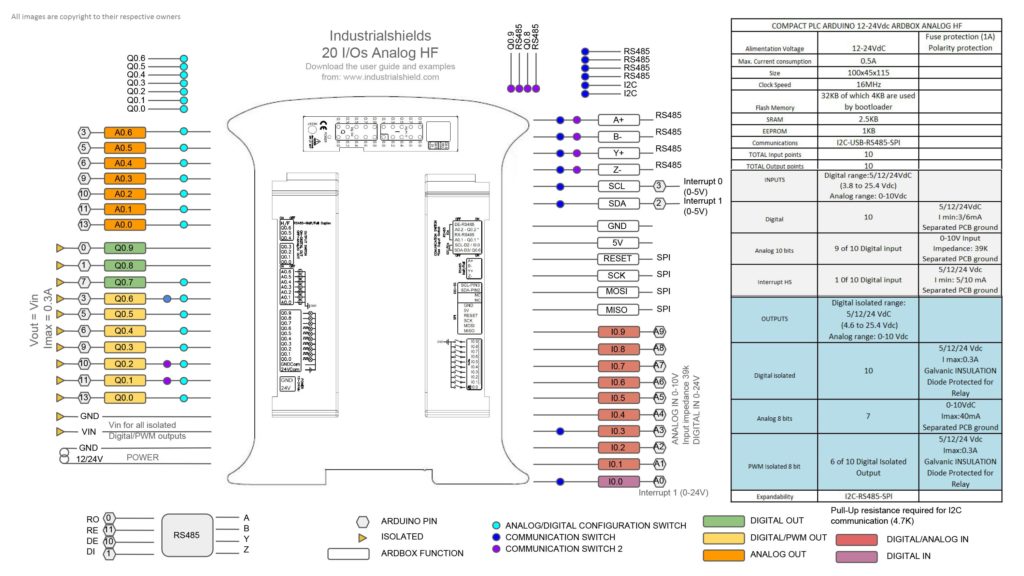 Supply Voltage: 12-24Vdc
Maximum Current consumption: 0,5A
Module size: 100 x 45 x 115
Clock Speed: 16MHz
Flash Memory: 32KB of which 4KB are used by bootloder
SRAM: 2.5KB
EEPROM: 1KB
Total Input Points: 10 nos.
Total Output Points: 10 nos.
Communications: I2C – USB — RS232 — RS485 –SPI
Inputs range: Digital range:12/24 Vdc (7.6 to 25.4 Vdc) Analog range: 0-10 Vdc
Outputs range: Digital Isolated range: 5/12/24 Vdc (4.6 to 25.4 Vdc) Analog range: 0-10 Vdc
Note:-
* It Requires technical and Electrical system knowledge
* Refer data sheet for General Precautions and Warnings.
Going Further