Traffic light is designed with two timer ICs 555 and three LED indicators, this circuit drives three LEDs with different time delay to provide stop, wait, and go signals on road.




Circuit diagram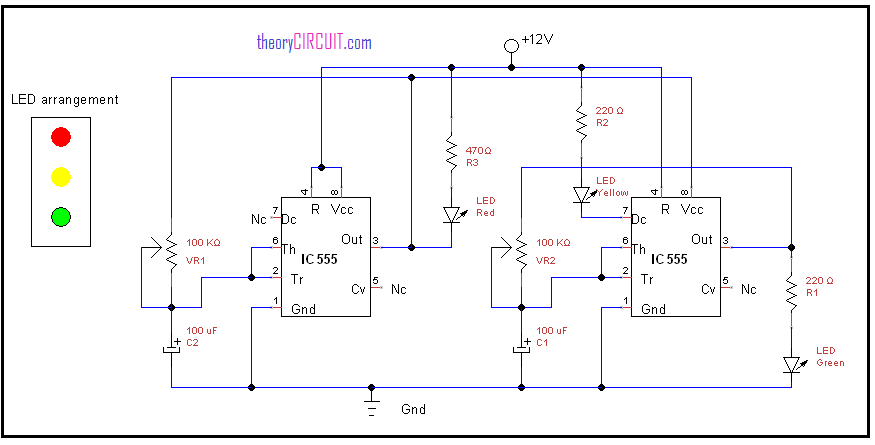 Construction and working
Two timer ICs biased with 12 volt power supply, the left side timer provides output through Red LED, the right side timer LED provides output through yellow LED and Green LED, here the yellow LED output controlled by discharge pin, Vcc supply for this IC provides through output and timer elements of left side timer IC 555. By varying VR1 and VR2 variable resistors we can vary the time delay between LEDs, here two timer ICs control voltage pin 5 left as no connection, LED arrangement of traffic light is shown in circuit diagram.
Datasheet
You can get datasheet of IC LM555 here.