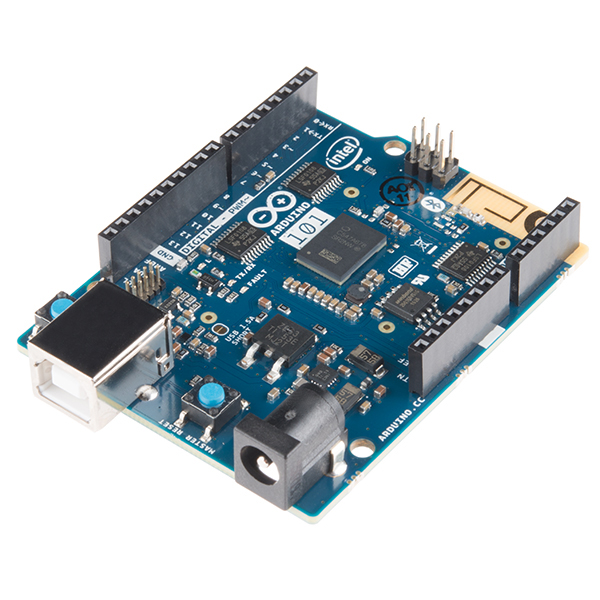 The Arduino 101 (USA), or Genuino 101 (Outside USA) is a brand new development board to learning and making with  Intel® Curie™ microcontroller, this module delivers high performance in low power. This board is designed with arduino uno R3 compatibility and also it has additional features like bluetooth LE, 6 axis accelerometer and gyro module.




The microcontroller  Intel® Curie™ (factsheet) module contains two tiny cores, an X86 Quark and a 32-bit ARC architecture core with 32 MHz clock speed, these boards are compatible with arduino sketches.
The Waiting is over to get source code of the real time operating system (RTOS) powering the Arduino 101 and Genuino 101 (https://blog.arduino.cc/2016/04/21/intel-releases-the-arduino-101-firmware-source-code/) Get it for hacking and study purposes.
Arduino 101 and Genuino 101 operates with 3.3 voltage and all pins are protected against 5V over-voltage, it has 14 digital I/O pins here (3, 5, 6, 9) pins are provides PWM output, this board has 6 analog input pins and also class b type usb port for computer interface.

The Arduino 101 and Genuino 101 Schematic